Home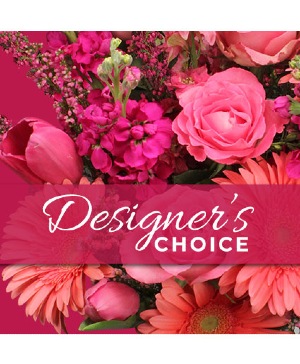 Designer's Choice
Bouquet
Did you know that flowers can relieve stress? Send some positivity to someone who needs it with a one-of-a-kind floral arrangement! Our designers will create something lovely and exceptional, just for them. It'll be a great surprise to uplift anyone's spirits!
More Info
Due to Covid-19, please order online or call us for no-contact delivery. Flower substitutions may be necessary due to availability issues. We will use our floral expertise to ensure that your floral arrangements contain the freshest blooms available and are of equal or greater value.
Thank you for understanding!